My entry for the MMZ 10th Anniversary from

.
Well, the scene we all didn't want/did want to see, when Ciel finds Zero's remains.
The title of the deviation comes from the final words that Zero tells Ciel :"Believe in me!". So now Ciel is weeping in despair holding Zero's helmet thinking: "You liar! You said to believe in you... you ... lied to me..."
EDIT: Won 1st Place Yay!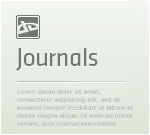 Winners of Megaman Zero's 10th Anniversary ContestSorry for the long wait, everyone! Some time ago, I mentioned that we will announce the winners. Well, today is the day!

It was very hard to choose as all the entries we received were awesome and well done. After much deliberation, the judges and I have decided that the following entries are the winners of the Megaman Zero's 10th anniversary contest. Congratulations!

Winners of Megaman Zero's 10th Anniversary Contest

1st Place
:thumb301290058:
by :devurielmanx7:

2nd Place
:thumb302981908:
by :devmineu18:

3rd Place
:thumb303050341:
by :devmodernerd:

In the next couple weeks or so, the winners can expect to receive their prizes. All 3 win