Watch
My entry for the MMZ 10th Anniversary from

.
Well, the scene we all didn't want/did want to see, when Ciel finds Zero's remains.
The title of the deviation comes from the final words that Zero tells Ciel :"Believe in me!". So now Ciel is weeping in despair holding Zero's helmet thinking: "You liar! You said to believe in you... you ... lied to me..."
EDIT: Won 1st Place Yay!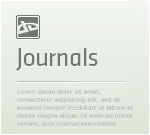 Winners of Megaman Zero's 10th Anniversary ContestSorry for the long wait, everyone! Some time ago, I mentioned that we will announce the winners. Well, today is the day!

It was very hard to choose as all the entries we received were awesome and well done. After much deliberation, the judges and I have decided that the following entries are the winners of the Megaman Zero's 10th anniversary contest. Congratulations!

Winners of Megaman Zero's 10th Anniversary Contest

1st Place
:thumb301290058:
by :devurielmanx7:

2nd Place
:thumb302981908:
by :devmineu18:

3rd Place
:thumb303050341:
by :devmodernerd:

In the next couple weeks or so, the winners can expect to receive their prizes. All 3 win
This drawing is Magnifficent. The design of the character speaks for itself. It may look very simple for a lot of people, but has an incredible emotional effect.
The colors used are perfect and the sandstorm effect looks very natural. The shading of Ciel also looks very real, improving the drawing.
This drawing, as I said before, has an incredible emotional effect. It really show us the pain of losing someone you care about, specially if is someone you love. This must be one of the saddest moments in videogame history (despite this never happened in the actual game, can be considered cannonical).
In conclusion, it´s an excellent work that shows the pain of loosing someone dear to you. Also, as fan of this series, I can say this is magnifficent.
Well deserved First Place

Congratulations

The Artist thought this was FAIR
41 out of 41 deviants thought this was fair.
"True Heroes Never Die" I admire this work, for it somehow makes me think of what changes will soon come to the Zero series. This had true impact on how I felt when I saw the original
ending of Zero 4. I felt Ciel's true pain when this took place, and now I somewhat think more of why this took place.
You deserved to take 1st place, because you captured true emotion when I saw this, This was well made, with true effort,
and I adore everything about this,this was excellent work,
in fact,I love this art, please make more. Good Job!
The Artist thought this was FAIR
29 out of 29 deviants thought this was fair.